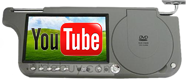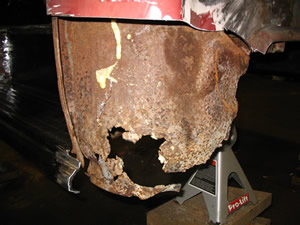 From a basic patch panel to replacement panels. These first three photos are examples of typical cab corner rust out. Photo one depicts drilling out factory spot welds, cutting out old metal and preparing for new replacement panel.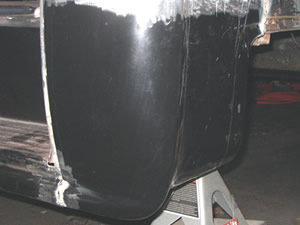 Photo 2 is a fitted replacement cab corner with spot welding exactly as it was welded from the factory floor. This is a 1955 Chevy truck.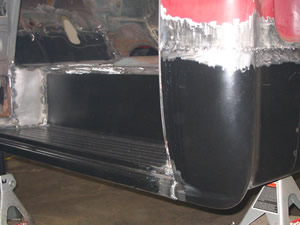 This third photo shows the completely repaired driver's side including cab corner, inner cab corner, factory replacement running board, replaced floor pan and a custom patched hinge plate.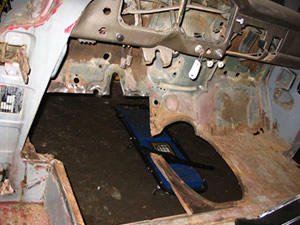 Here is a typical older truck floor with the old floor measured and cut out. It is being prepared for the replacement panel.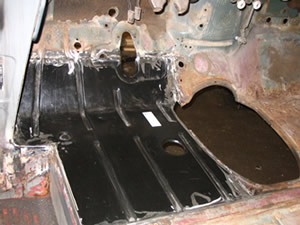 Factory replacement panel is laid in and accurately welded into place. All grooves from the factory are lined up perfectly.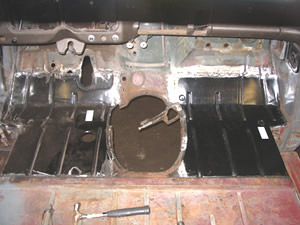 This is the completed floor, both driver and passenger sides. Note that all factory stamped grooves line up prefectly.
This photo is a typical rust out of an inner rocker panel.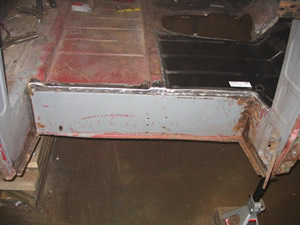 This photo depicts the cutting and drilling out of facotry spot welds. This area is being prepared for the replacement running board.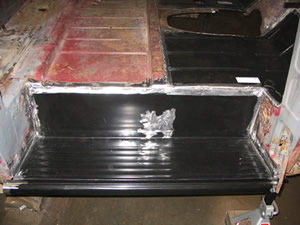 This photo shows the replacement panel fabricated into place. Note that every spot weld is as it came from the factory.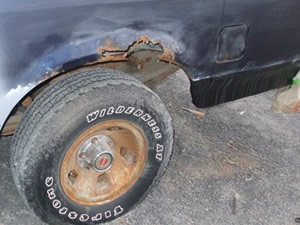 This picture shows typical rust out of rear box side fender flares. The rusted out area is marked and cut out and prepared for replacement flare panel.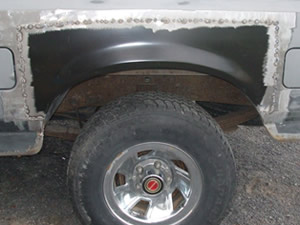 This final photo shows the replacement panel welded into poisition and ready for final preparation and paint.