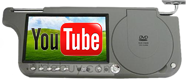 PROMOTIOMAL VEHICLES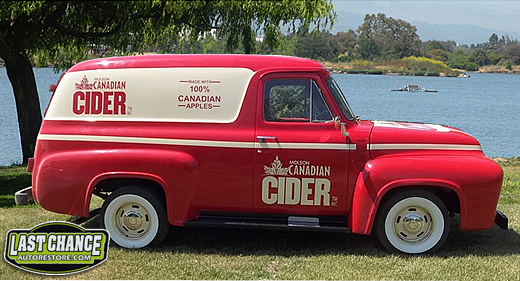 Last Chance restored this 1955 Ford Panel Van as a promotional vehicle for MOLSON COORS. It will be travelling across Canada to promote their Molson Apple Cider.
We have also completed the restoration of two movie vehicles for the big screen, including a truck, a bus and a car.


CLASSIC AUTO REPAIR AND RESTORATION

You have the option to purchase any of our vehicles online.

When you see a vehicle that you want simply enter the STOCK number into the PayPal form. Your deposit will be regarded as an intent to purchase and it will be reserved for you!

You deposit is 100% refundable. No questions asked.
FABRICATION

From basic patch panels to replacement panels such as cab corners, rocker panels, quarter panels, floor pans and more.
BODY OFF ROTISSERIE RESTORATION

Full rotisserie restorations are available for any size of car or truck.
INTERIORS

We can provide your choice of stock factory interiors, mild, custom or radical custom interior designs. Just tell us what you want.
WIRING HARNESSES

We are the official and exclusive factory authorized distributor for REBEL wiring harnesses.
ENGINE DRIVELINE

We can rebuild factory stock or customize with chrome, headers, anything. Last Chance can provide the power and performance you want.
PARTIAL RESTORATIONS

Partial restoration can help you at any point in your own restoration project. We will help you in the area that you need (i.e. welding)
CUSTOM BUILD

If you can dream it we can build it. Last Chance can turn your dream ride into reality.
ORDER YOUR VEHICLE

Want a specific vehicle you can't find? We can find and restore it to your exact specs.
NEED HELP?

Is your car in pieces? Are you stuck? Do you need critical welding? Last Chance can get you moving again.
PICKUP & DELIVERY

We can arrange pickup and delivery of any stage of project with our float service.
RESTORATION VIDEOS

Now you can watch the restore process in video slide show format. Videos include cars, trucks and Volkswagons.
NEW RESTORATION FACILITY

As of 2016 our restoration facility has doubled in size. View the YouTube slideshow of the original raising-of-walls..!
LAST CHANCE CAR RALLY

Our first annual car rally is July 20th 2019.
Poker runs are fun...!