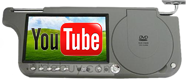 LAST CHANCE PROMOTIONAL VEHICLES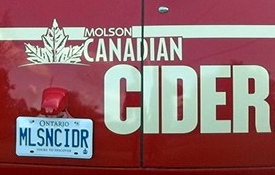 Last Chance has completed several exceptional promotional vehicles... one of which is being used to promote MOLSON COORS Molson Apple Cider.
Two of these vehicles are for big-screen movie productions. Others are for business owners who want to promote their products locally.
Call Last Chance and we will locate and restore a promotional vehicle that you would like to have for YOUR business..!!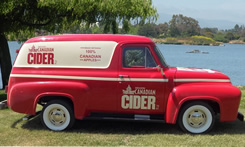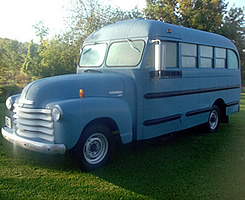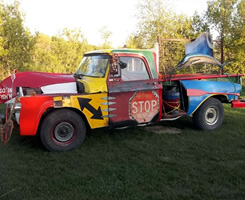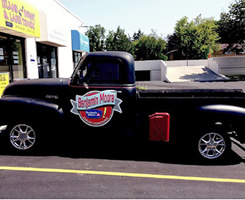 1949 Chevy Stepside
We did a resto-mod restoration of this beautiful Chevy Stepside. It is now used as a promotional vehicle for a paint store dealership in London Ontario.
Magazine Article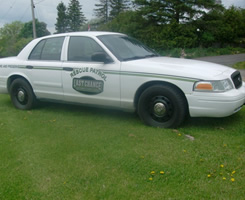 2008 Ford Crown Victoria

Here are few photos of the Rescue Patrol car we built for a quick attention getter. It is a retired Crown Vic police interceptor with reflective lettering and stripes.