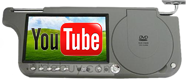 Project Vehicle Sales Gallery
LAST CHANCE AUTO RESTORE PROJECT VEHICLE SALES
You are viewing the 2nd of our two sales sections, PROJECT VEHICLE SALES.

This area displays inventory vehicles For Sale that you can purchase today and hire Last Chance Auto to restore to your exact specifications.

This is a great hassle-free way of finding and owning a classic or special interest vehicle. Now you can have it repaired and painted to order, just the way you like it.

The inventory is always changing so visit often and thank you for looking!

John Nizman
Last Chance Auto Restore

- - - - - - - - - - - - - - - - -

Click an image to open the viewing gallery for that vehicle.