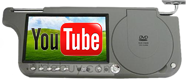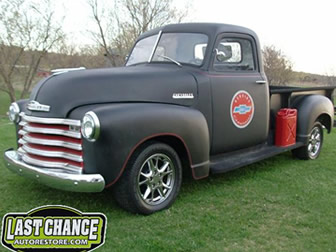 A custom built vehicle is taking something and reviving it on a limited budget.
It can be fun too. You can create something that looks completely unique.
Whether you have an idea or not, we can work together and create a theme that is right for you.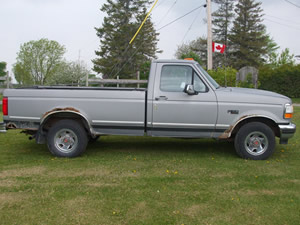 Here is a truck that is mechanically sound but the body has worn out over time.
You can have a fresh looking daily driver with rims, grill and paint. The choices are yours.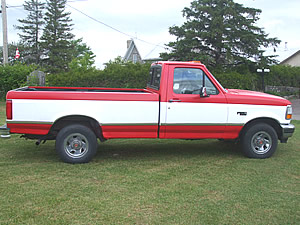 It doesn't cost a lot to turn the above into this truck.
Which truck would you rather be seen driving?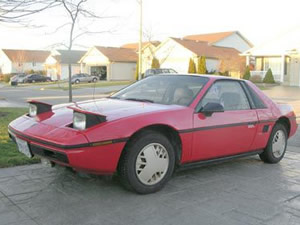 If you would like a sporty little car with a fresh look, for you, your wife, or your son or daughter, then here is another money saving idea.
We can freshen up that second car in your driveway.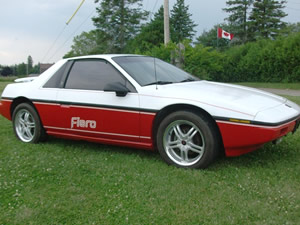 On a limited budget Last Chance Auto Restore performed a repaint, changed the factory hubcaps to after market refurbished rims, and detailed the complete car.
A nice gift for any occasion.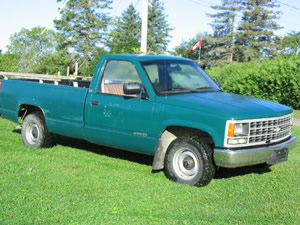 If you have a tired looking truck and have a limited budget then Last Chance Auto Restore has a creative idea for you.
It doesn't cost a lot to transform a vehicle from this...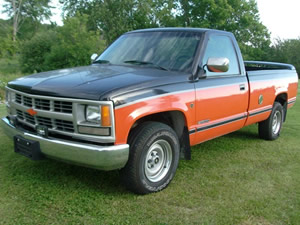 to this...
On this truck we updated the grill, performed a body job and repainted the truck with a fun and sporty theme.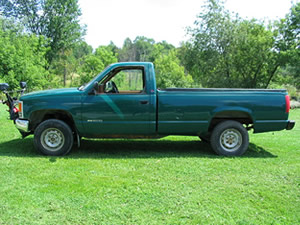 This Chevy 4x4 was originally used as a commercial vehicle.
It was mechanically sound but once again, the body just tired with time.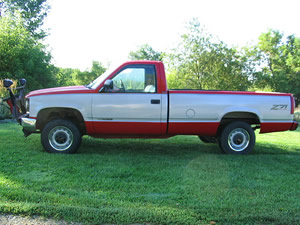 Here is the same company truck with a body job and paint scheme change to create a new look.
Anyone would be proud to once again display their company logo on this truck.
This is an intelligent way to keep your company overhead low during these economic times.